Bangor, Maine – May 2, 2022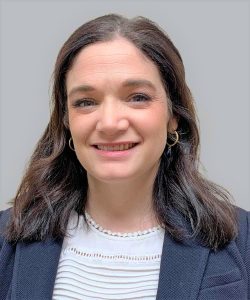 The Maine Coalition Against Sexual Assault (MECASA) this week announced the recipients of the 2022 MECASA Awards – given annually to people and organizations whose work has had a significant statewide impact on the services and policies that support survivors of sexual violence in Maine. The annual MECASA Awards are presented each April in conjunction with Sexual Assault Awareness Month, a time when sexual assault providers around Maine raise awareness about the impacts of sexual violence on our communities and the services available to survivors. One in five people in Maine will experience sexual violence at some point in their lives.
The Sexual Assault Forensic Examiner (SAFE) Award is awarded to a SAFE or SANE (Sexual Assault Nurse Examiner) who has "made a significant contribution to the work statewide and who has demonstrated exceptional care for victims/survivors in their communities." The 2022 SAFE Award is presented to Keri Kapaldo, RN, BSN, ME-SAFE-A, SANE-A, SAFE Clinical Leader at St. Joseph Healthcare. Keri's leadership in the SAFE program across the state is evident in her efforts to raise awareness in the community and the industry. Guest lecturing in the areas of mental health, nursing, and criminal justice, as well as educating local EMS, training of new SAFE and SANEs, and ongoing support for the program. Keri is an exceptional nurse and advocate for every person she serves. Dr. James Hildebrand, Medical Director of the St. Joseph Healthcare Emergency Department, said, "Keri has been a valued member of our emergency department team for many years and in her role, she can spend even more time dedicated to caring for vulnerable patients as well as educating clinicians and other team members. She approaches every encounter with compassion and skill and makes a tremendous difference in the lives of her patients and coworkers alike!" Mary Prybylo, President of St. Joseph Healthcare, added: "Keri is a living example of the Mission of St. Joseph Healthcare, and we couldn't be more proud and grateful to have such a kind and compassionate care provider on our team."
To learn more about the SAFE program and the resources available visit our SAFE Nurses page.